Year Founded
Montville Township was founded in 1812
Purchase Price
Montville Township was purchased (in it's entirety) for $12,892.23
Total Area
Montville Township covers 15,534 acres
Fun Fact
Plank Road used to actually be made out of wooden planks!
History
Montville Township was formerly known as Township 9-North, Range 6-West. The land was first surveyed by the Connecticut Land Company in 1797. There are 15,534 acres in all of Montville. The original purchase price for all the land in Montville was $12,892.23. This purchase agreement was made on March 23, 1801.
Observers approaching Montville from a distance of ten to twelve miles and looking across the Grand River Valley to the west say the rise of the ridge is very noticeable and has the appearance of a long mountain. Thus, pioneers gave it the name Montville, mountain town. The name also derived from the town of Montville in Connecticut.
There is a ridge in Montville which crosses the township from the north to south at approximately half a mile west of the middle of the township. The peak of the ridge, known as the "Old Wintersteen place," lies at the elevation of 1333 feet above sea level or 761 feet above Lake Erie. This is one of three points claimed to be the second highest location in Ohio. From the ridge, the land slopes westward to the Hambden line. The same holds true to the east. Streams in the southern half of the slope flow to the Cuyahoga River. The northern point flows to the Grand River in Painesville.
Agriculture was the main occupation. Wheat was grown considerably and potatoes became an important crop for a few years after 1890. Apple orchards were planted on nearly every farm. Heavy snows and cold springs with their alternate freezing and thawing are favorable to the production of maple syrup. To this day, production of maple syrup is quite prominent in this area.
Roswell Stevens, a veteran from the War of 1812, became the first permanent resident of Montville. He came from Rock Creek in Ashtabula during the summer of 1815. Until 1822, the township was set to the jurisdiction of Hambden. However, it gained separate political status as a result of a petition.
The first Monday in April was established by law for the election of township officers. It was called "Town Meeting Day" and was a custom brought from New England. In 1904, the date was changed to coincide with state and national elections.
The first road built in Montville was laid out in 1818, which is known as State Route 528. G.A.R. Highway (Route 6) and SR 86 were set up as toll houses around the time of the Civil War. The toll was lifted from the roads because they were in disrepair. They were resurfaced with slag in 1927 and 1928. Plank Road was laid with three inch white oak planks; thus, giving it its name. The first cement road in Montville was Route 6 in 1922-1923.
The first regular mail was delivered in 1823 and was carried by horseback or on foot due to the road conditions, light deliveries, and high cost of postage. It arrived two or three times a week.
Telephones first made their appearance in Montville during the 1890's. Residents went to a central building to make phone calls; there were no private phones at that time.
Until 1910, school was in session for seven or eight months a year. Teachers were hired for only one term. The 1922-1923 school year brought about the nine-month school year. In 1933, children were sent to Thompson because enrollment was low.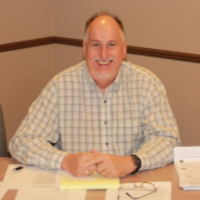 Randy Peterson
Trustee
I moved to Montville Township in 1994 and I am a graduate of Riverside High School.  I have been married to my wife Diane since 1983 and we have five children and thirteen grandchildren.  I fist served on the Montville Township Board of Zoning Appeals for one year before becoming a trustee in 2002.  In my spare time I enjoy classic cars and spending time with our grandchildren.
Email:  [email protected]
Phone Number:  440-968-3460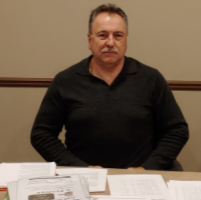 Jim Marsic
Trustee
I moved to Montville Township in 1963 and I am a graduate of Ledgemont High School and served on the board since 2005.  I established my own business, Countryside Truck Service, Inc here in Montville in 1988.  In my spare time, I enjoy spending time on the farm raising cattle, hay and grain with my wife, Laura.  We have two sons that we enjoy seeing when they can make it home.  I recently retired from drag racing but look forward to driving my Chevelle which has been restoration project for over 20 years.  I have enjoyed living and working in Montville Township most of my life.  Good to see the people I have known for many years and meet new ones coming in. 
Email:  [email protected]
Phone Number:  440-286-1009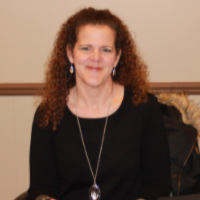 Tricia Combs
Trustee
I moved to Montville in 2003 and I am a graduate of Mentor High School and received an Associate of Arts degree from Lakeland Community College. My husband Greg and I have been married since 1999 and we have three sons. I have been a trustee since 2020. I am also a Project Manager for a contractor of a federal government agency that protects the retirement benefits for over 34 million workers and retirees. In my spare time I enjoy cooking and trying new recipes, gardening and spending time with my family and friends.
Email:  [email protected]
Phone Number:  440-968-0163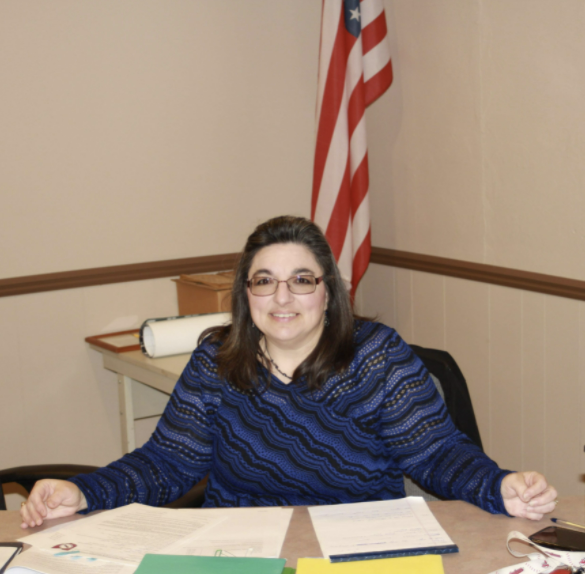 Karen Hawkins
Fiscal Officer/Sexton
I was raised in Geauga Co. and lived here all but 3 years of my life. I graduated from Kenston High School and attended Lakeland Community College graduating with an associates degree in Secretary science. We moved to Montville Township to raise our children in a rural community in 1995.  I've worked for Montville Township since 1998.
Before becoming the Fiscal Officer and Cemetery Sexton in 2016, I was the
Zoning Secretary and filled in as the Zoning Inspector.    My husband Rob and I have been together since being introduced by friends on a blind date in 1989. Together we have 2 adult sons. I like to garden.
Email:  [email protected]
Phone Number:  440-821-4040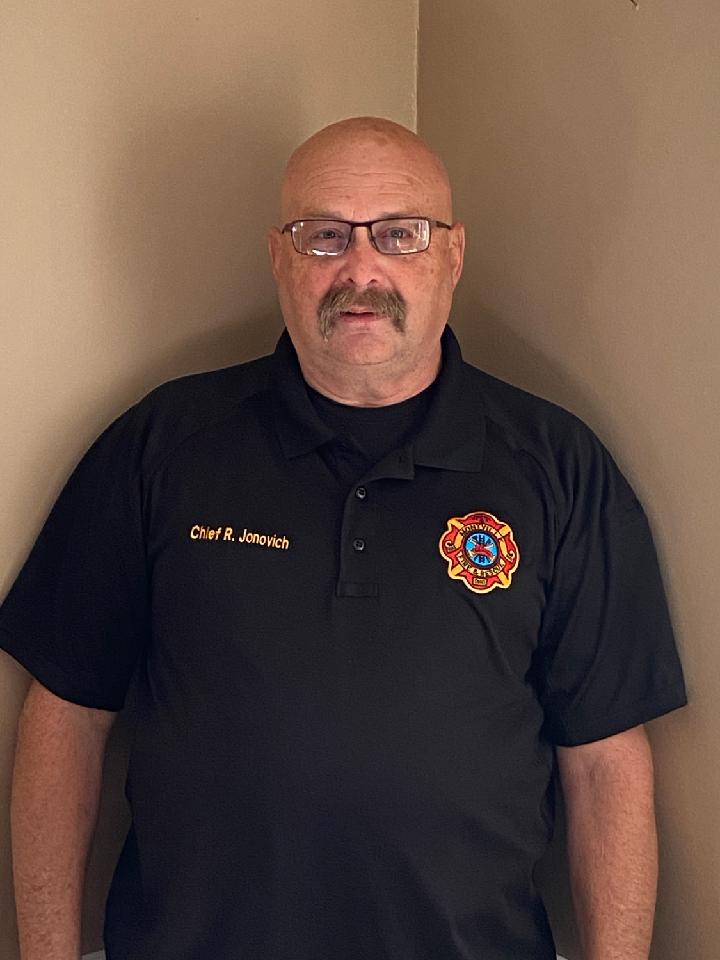 Ron Jonovich
Fire Chief
I have lived in Chardon since 1973. I graduated from West Geauga High School and received a firefighting certificate from Tri C West, Police Officer state certification from Case Western Reserve University and obtained numerous certifications in firefighting and law enforcement through the years. I have been privileged to serve as the Montville Township Fire Chief since 2012. In 1973 I began volunteer firefighting for Munson and Chardon and became a career firefighter from 1976-2011 serving for 34 years on the East Cleveland Fire Department before retiring as Deputy Chief. I am currently also a Chardon Police Officer, serving since 1983. My wife and I have four adult sons and are the proud grandparents of eleven grandchildren.
Email:  [email protected]
Phone Number:  216-387-5722
Fire Department (Non-emergency):  440-968-3318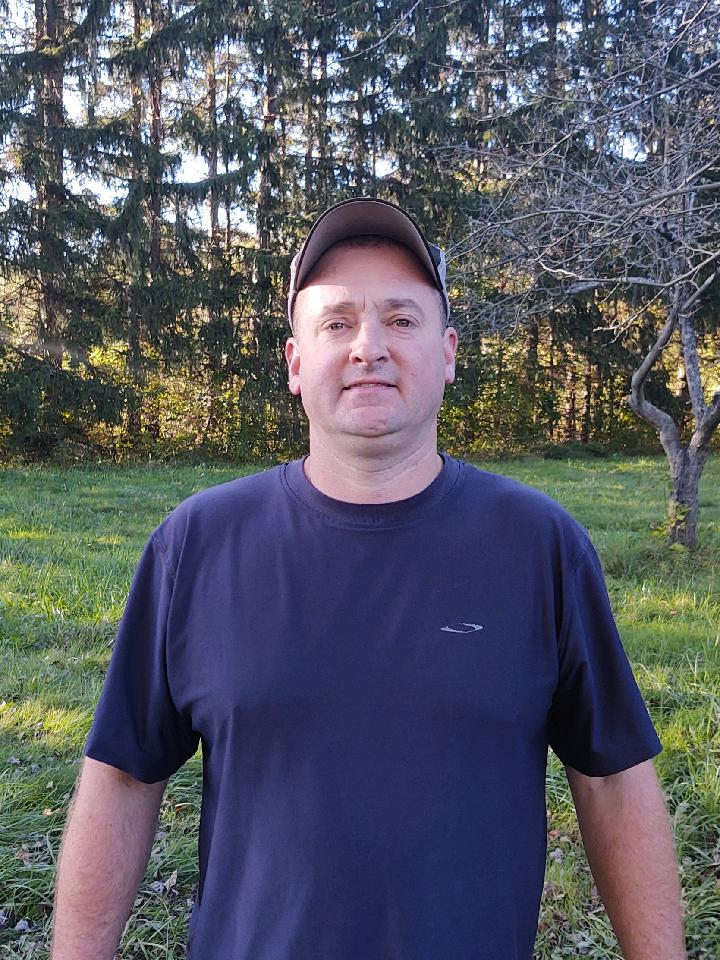 Mike Benesh
Zoning Inspector
 I moved to Montville Township in 1999. Shortly after I moved here, I served on the Fire Department for several years and began assisting on the Road Department. In 2013 I began serving as Zoning Inspector. I have been active in law enforcement in Geauga County since 2001. In my free time, I enjoy hunting, fishing and working on my hobby farm where I make maple syrup and raise pigs, cows, lamb and chickens. I look forward to serving the residents of Montville Township for many more years to come.
Email:  [email protected]
Phone Number (Township Office):  440-968-3784